Infinite Self Blueprint Activation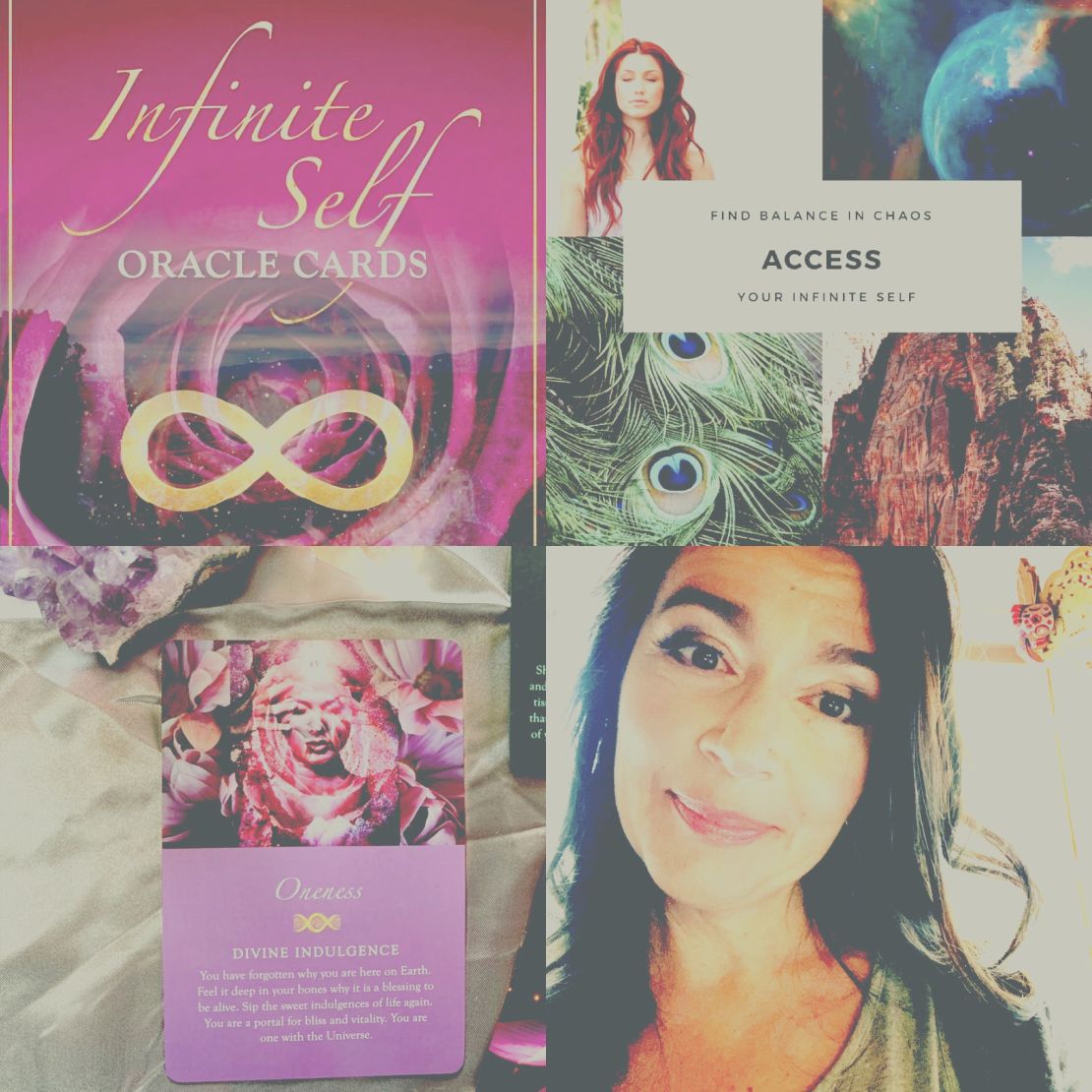 💝♾Find Balance in Chaos: Activate Your Infinite Self♾💝
💝We all need supportive TOOLS and a whole lot of DIVINE INSPIRATION from our INFINITE SELF to navigate uh this time of GREAT CHANGE.
💝I am offering FIVE 45 minute Activate Your INFINITE ♾ SELF Blueprint Sessions at a VERY DELICIOUS price! I will not offer this again at this price.
💝In this session I will use the Akashic Field to guide you to the starting point of your journey to embodying your INFINITE SELF and what other INFINITE SELF WISDOM you need to support you at this time.
💝There are 5 themes that may be explored:
✨CHAKRA HEALING
✨COSMIC SELF WISDOM
✨ELEMENTAL SELF WISDOM
✨HIGHER SELF WISDOM
✨KARMIC HEALING
💝I will use my new my 55 CARD INFINITE SELF ORACLE DECK + my new INFINITE SELF ORACLE GUIDE BOOK to support your sacred journey.
💝I am so excited to share my brand new guide book with you to bring deeper meaning to the INFINITE SELF ORACLE card spreads from this deck.
💝First version of guide book available as a pdf on July 10.
💝An INFINITE SELF ORACLE CARD DECK will be sent to you with purchase of this session (deck alone is valued at $39. I self published these cards with much love. 💝)
💝This 45 minute INFINITE SELF Session alone is a $150 value.
💝This special DELICIOUS offer is $99 for the SESSION plus DECK!
💝5 spots available in July.
💝Message me to claim this very special offer!
💝Note - If you have already purchased a deck, and have not had you Infinite Self Blueprint activation session yet, you will receive this as a complimentary gift. Message me to receive your copy of the guide book and schedule your session.