Patricia Wald-Hopkins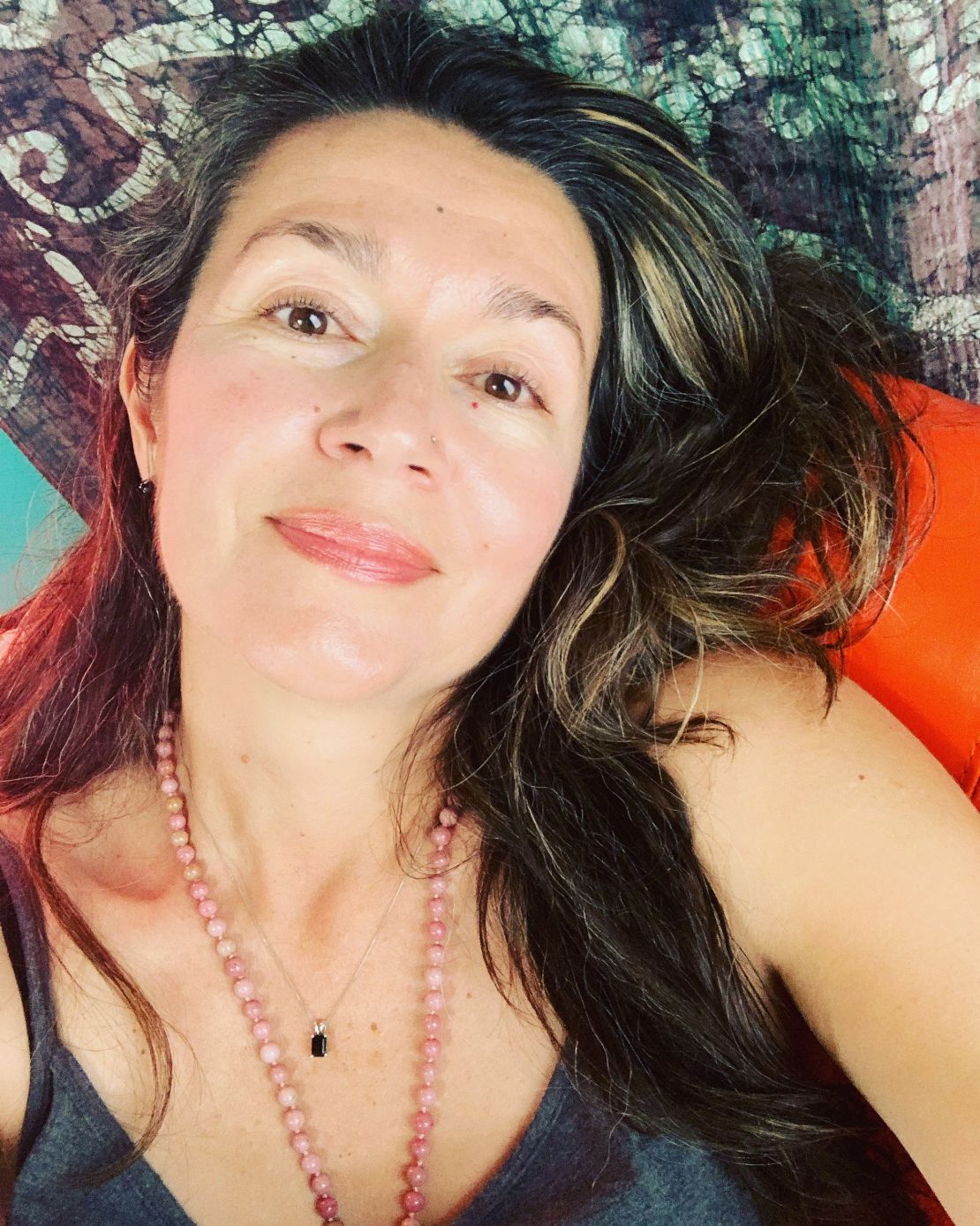 Founder & Owner of Mariposa Body LLC
MSc, LMT #6155, RMP, CCH, AWG
Women's Soul Liberation Guide, Infinite Self Catalyst for Women ready to awaken to their authentic path, power and freedom.
Free your Soul. Awaken the superpowers of your Infinite Self.
I am a Modern Mystic, Women's Soul Liberation Guide, Infinite Self Catalyst and Emissary of Gaia. I support women who are ready to liberate their Soul and break free from old paradigm limitations and awaken to the gifts of their Infinite Self, so they can lead the life they are divinely designed to live.
If you are coming from a place of structure, education, science, or religion and have feel that your freedom to be creative or express yourself has been blocked, your authentic voice stifled or shut down, I am here to support you to create the time, space and an environment to open to your authentic voice and expression.
I am an Akashic Wisdom Guide and I support my clients to liberate their Souls and embody their Infinite Self. I blend various metaphysical and scientific healing and transformation modalities into my work including bodywork, energy work and essential oil and crystal therapies. I am also a Gene Keys Ambassador, Guide & Affiliate and Human Design and astrology aficionado and weave these tools into my work with my clients to support them to embody their Divine Design.
I work directly with the energy fields to support the activation of higher frequency energies within your cellular matrix that have been dormant for various reasons. The shift in your energy body allows your physical body to come into a new set point where the sympathetic nervous system is not stuck in the "on" position producing stress chemicals and the associated physical milieu of aliments. The energetic shift allows your body's DNA to turn "on" the process for producing the nurturing and nourishing chemistry in your physical body associated with safety, pleasure and joy balancing out the stress chemicals, so they are only produced when actually needed to react to a true threat. Your new found energy can be used for creativity and love. I also support you to direct strong emotions into creativity as part of the process. Even the heavier emotions and trauma that are a part of life are filled with gems of inspiration and can be excavated for your benefit.
I provide custom programs for the individual and groups.
I provide education on topics of wellness/wellbeing such as essential oils, healing skin care, therapeutic myofascial yoga, meditation, and nutrition.
I create artisan alchemical essential oil & crystal aromatherapy blends, jewelry, and other musings of divine indulgence.
I support you to create Sanctuary in your life.
I work with people seeking ways to channel more passion and creativity into their lives to nurture their body, mind and soul and cultivate a more fulfilling lifestyle.
I create an opportunity for people from all walks of life to begin a journey to well-being of body, mind and soul through healing body and energy work.
My philosophy is that life is energy and maintaining an energy level to thrive and live a healthy, active and creative life begins with a balanced self-care plan for body, mind and soul.
I offer the following 1:1 sessions in person or virtually
Butterfly Body and Energy Healing
Infinite Self Akashic Records
Divine Design
Infinite Self Blueprint
I am also an author.
The EmBODY Codes: Transmissions of a Mystic on the Wisdom of the Sacred Body and Being Human in the book Sacred Body Wisdom: Igniting the Flame of Our Divine Humanity
The Miracle of Light Language: Awakening To My Soul Voice and Purpose in the book Miraculous
Butterfly Healing in the book Energy Healing & Soul Medicine
Stardust Blood Codes in the book Awakening Starseeds, Vol.3. Dreaming Into The Future
Infinite Self Oracle Card Deck
Visit my personal brand website Patricia Wald-Hopkins and learn more about my premium services.
I am also an alchemist with essential oil perfumes and crystals. Visit my Sweet Sovereignty website to learn more
I am also the creator and facilitator of the Metamorphix Council and creative visionary and co-founder of the School of Light Collective. Learn more about our masterclasses and mentorships.
Testimonials
My work with Trish has been a beautiful experience of shared sisterhood, magical explorations and a meeting of myself in lovely and powerful new ways. Trish radiates her truth and spectacular gifts in a gentle yet profound way. I always look forward to our time together, knowing my soul will be nourished with renewed peace and the gift of her brilliance in a space of unconditional and truth-seeking sisterhood and love.
This work has enhanced my life in delightful ways, as I step out more authentically from behind the veil I had carefully constructed along the way. Feeling into the freedom and joy on the other side has been a delicious gift in both my personal and professional life. ~Ellen
***
"I decided to work with Patricia because I was having a lot of difficulty completing a project. I could feel the idea fully forming in my mind, and yet to actually bring it down to the earth felt nearly impossible and worse than that, it felt boring, tedious and unenjoyable. Patricia was able to intuit some blocks I had in my lower chakras and helped me to remove some sticky energy that was completly obstructing the flow of my creative process. She's an incredibly tapped in woman and guides in an intuitive and beautiful way that I resonate with and responded to immediately. After a session with her and receiving some of her magical "energy tools" to help me along, I am happy to say that my project is nearing completion. A team has formed around me to help me fully manifest my project in an almost effortless and unexplainable way, and best of all, I am enjoying the process thoroughly. I can say with certainty that a lot of this is due to my work with Patricia. I can highly recommend her to any sensitive and creative being needing a little nudge to help bring their brilliance down into this earth plane. " -Nancy Gayle
***
I have just been through about a year and a half of change in my life and I could not have done it without the help I got and am getting from Patricia.
Her "Energy Work", Reiki, helped with the physical pain and discomfort I was feeling in my body. It also helped reduce the amount of anxiety I was experiencing.
I have participated in two of her "Healing Circles" and am now participating in a third one and this work has been helpful to me because I have learned from her and her guest speakers many skills I have used and am using to make me better able to handle life when it throws me its curves. I am also learning to appreciate who I am and what I can do to make myself happy and in turn make the people around me happy as well.
I have also taken advantage of her skills with "Essential Oils" and have several that I use as needed. She has so many ways that she can help when one needs help that I am blessed to have her in my life. ~Gloria