Testimonials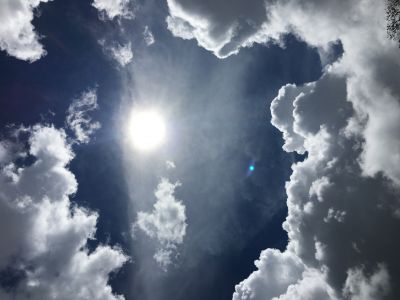 My work with Trish has been a beautiful experience of shared sisterhood, magical explorations and a meeting of myself in lovely and powerful new ways. Trish radiates her truth and spectacular gifts in a gentle yet profound way. I always look forward to our time together, knowing my soul will be nourished with renewed peace and the gift of her brilliance in a space of unconditional and truth-seeking sisterhood and love.
This work has enhanced my life in delightful ways, as I step out more authentically from behind the veil I had carefully constructed along the way. Feeling into the freedom and joy on the other side has been a delicious gift in both my personal and professional life. ~Ellen
***
"I decided to work with Patricia because I was having a lot of difficulty completing a project. I could feel the idea fully forming in my mind, and yet to actually bring it down to the earth felt nearly impossible and worse than that, it felt boring, tedious and unenjoyable. Patricia was able to intuit some blocks I had in my lower chakras and helped me to remove some sticky energy that was completly obstructing the flow of my creative process. She's an incredibly tapped in woman and guides in an intuitive and beautiful way that I resonate with and responded to immediately. After a session with her and receiving some of her magical "energy tools" to help me along, I am happy to say that my project is nearing completion. A team has formed around me to help me fully manifest my project in an almost effortless and unexplainable way, and best of all, I am enjoying the process thoroughly. I can say with certainty that a lot of this is due to my work with Patricia. I can highly recommend her to any sensitive and creative being needing a little nudge to help bring their brilliance down into this earth plane. " -Nancy Gayle
***
I have just been through about a year and a half of change in my life and I could not have done it without the help I got and am getting from Patricia.
Her "Energy Work", Reiki, helped with the physical pain and discomfort I was feeling in my body. It also helped reduce the amount of anxiety I was experiencing.
I have participated in two of her "Healing Circles" and am now participating in a third one and this work has been helpful to me because I have learned from her and her guest speakers many skills I have used and am using to make me better able to handle life when it throws me its curves. I am also learning to appreciate who I am and what I can do to make myself happy and in turn make the people around me happy as well.
I have also taken advantage of her skills with "Essential Oils" and have several that I use as needed. She has so many ways that she can help when one needs help that I am blessed to have her in my life. ~Gloria